Tuesday, August 31, 2004
So That's That, Then....





four years down the tubes.

there's probably something wise I should say here but at the moment I just want to punch walls...





posted by dubversion at 5:49 pm


Thursday, August 26, 2004
it's been really bugging me - for over a year - who those retro-styled Cameron Crowe-aping gimps The Thrills sound like. But it's completely eluded me.. then, in a blinding flash that seems to have preceded the onset of a migraine I shall now hold them personally responsible for, I realised that it's.... The High Llamas.
but the High Llamas without any of the wit or charm. And let's face it, The High Llamas were pretty fucking awful WITH some wit and charm.

So that's it then - The Thrills. They're fronted by a terrifying cross between Feargal Sharkey and Martin 'off of' Eastenders and they sound like a limp carbon copy of a band who were themselves a limp carbon copy.

Has a band ever been less aptly named?

(and the shame of it! to realise that i've just expended more than 100 of my hard-wrung words on these fucking corduroy-wearing clowns).

Anyway, feeling the bite of the middle class very har

d, I've just been out and bought two 12"s from Jason 'Aphasic' Skeet and a copy of the Skinnyman album.

.... take that, bourgeois scum. You'll never take me alive, coppah!!!! ........


posted by dubversion at 7:41 pm



"ARE YOU GOING TO BE PART OF THE PROBLEM....?"

I woke up this morning late but well-rested and relaxed for once. The radio alarm was pumping out another one of those Adam Hart-Davies engineering documentaries on Radio 4 – this one was about wind farms and it was fascinating so I lingered a bit longer in bed. Setting off for work, I listened to the marvellous new Dirty Dozen Brass Band album 'Funeral For A Friend' (a storming recreation of a New Orleans funeral) while remembering that I still had some dolce latté cheese left in the fridge at work which would be lovely stirred into some pasta at lunchtime. I also remembered that my colleague and I were planning to book tickets for the England / Australia one-day international at the Oval next July. I then….

NO! NO! NO! NO! NO! FUCKING NO!

What in the name of Crass is happening to me?

If I don't find myself face down in a muddy warehouse in the grip of a brutal ketamine hit soon, I'm going to be in trouble…


posted by dubversion at 10:17 am


Wednesday, August 25, 2004
GRATUITOUS LISTMAKING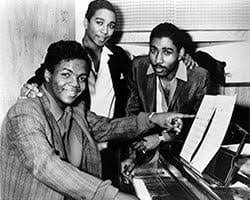 Since I haven't been blogging a great deal of late – until yesterday's uncharacteristic burst of activity anyway – I haven't had a chance to share any recent obsessions in full. For which you should be very thankful. So instead here's a list of stuff, in no order and to no pattern or logic, old and new, that I haven't been able to escape:


Kovert – Soundboy / Johnny Boy – You Are The Generation Who Bought Most Shoes & You'll Get What You Deserve / OV Wright – Everybody Knows (The Mississippi River Song) / Country Got Soul Volumes I & II / Half Pint – Mr Landlord / Dusty Springfield – Dusty In Memphis / Modest Mouse – Good News For People Who Like Bad News / Dirty Dozen Brass Band – Funeral For A Friend / Glenn Branca – Ascension / Rhythm & Sound – King In My Empire / Jacques Dutronc – Le Meilleur / Thee Headcoatees – Best Of / John Prine & Iris Dement – In Spite Of Ourselves / Gogol Bordello – Multi Kontra Kulti / Bill Murray – More Than This (hidden track on the Lost In Translation soundtrack) / Jah Wobble & The Invaders Of The Heart – Bomba /

And most importantly Martha & The Vandellas – Heatwave. Over and over and over.

The finest pop song ever. The first few seconds of the vocal are just sheer joy distilled. A friend of mine works for the MCPS or PRS, I forget which, and they organised a post-Ivor Novello awards champagne reception which Holland / Dozier / Holland attended. So he got to stand round a piano while the old fellas tried to remember how to play what must be about the greatest canon of work in popular music.

I'd have probably wept. Or soiled myself.

"Holland and Holland and Lamont Dozier too, are here to make it all OK with you".


And since I'm in list mode, here's my latest shopping haul:

Beenie Man - King Of The Dancehall

Various Studio One - Nice Up The Dance (not the Soul Jazz one, but an old set of extended Studio One discomixes)

3 of a Kind – Babycakes (so sue me!)
Various – The Definitive Electro & Hip Hop Collection. (which definitely isn't definitive but a double CD for a tenner – which includes both Cybotron AND Amityville (House On The Hill) is too good to pass up)

Various – Summer Riddims 2004 (shonky Warners comp but some good tunes)

Various - Country Got Soul II

Sounds From the Ground 12"

Earl Zinger - Attack of the Pirate DJs (total pony!)

a Top Shottas bootleg remixes 12" Super Cat – Boops 7"
Tenor Saw - Pumpkin Belly 7"
Wall of Sound – Two Cultures Clash (fairly flawed but a few decent tracks)
Super T/Jah Batta - West Bound Train/Style & Fashion (Wackies 10")

Cornell Campbell - Natty Dread In a Greenwich Farm (7")

Super Cat - Don Dada (7")

Tiger - Bam Bam (Jammys 7")

Lloyd Parks - Mafia (Pressure Sounds reissue)

Ijahman Levi - I Am A Levi (12")



So now I'm completely skint….


posted by dubversion at 10:20 am


Tuesday, August 24, 2004
UNCOOL IS THE NEW BLACK
I can't even be bothered to tackle this latest piece of retro-tat. Go to the BBC Radio On Demand service before Saturday and listen to last week's Jonathan Ross R2 show, where stand-ins Mark Lamarr and Mark Steel make the fool Rowley and the clearly easily led Terry Hall sound like a pair of arses.


posted by dubversion at 4:07 pm



SKITSOPHOBIA
Skits are shit.

Even most good skits grate after 3 or 4 plays, but some aren't even that tolerable. Who do we blame? I guess Public Enemy were the first act I came across to splatter their albums with such things (although I was a latecomeE to hip hop so I could be chatting shit), but they were usually short, pithy and relevant so it was OK. De La Soul seemed to up the ante and much as Three Feet High And Rising made for a 'total listening experience' at first, after a while the gameshow format just irritated. Luckily, that album was one of the first CDs I ever bought so I made with the programme button. And it just goes on and on. And on.

Check the Kanye West album. I can't bring myself to listen to it most of the time because – great as the music is – I begrudge having to either faff around with the CD player or endure the dreadfully unfunny links over and over again….. At the moment I'm loving the Skinnyman album, and maybe I can tolerate all the Made In Britain samples a bit more because not only are they mercifully short (and often cleverly worked into the subsequent tune..) but also because I guess I can identify with/relate to the source material more. And at least they're not trying to be wacky/funny.

There's an interview with ?uestlove from the Roots in this month's Touch, talking about the new Roots album being a slimline ten-tracker. Although the fool cited Coldplay as a good example (damn his eyes) he pointed out that all the best albums have ten tracks and that perhaps the age of the skit is coming to an end.

I for one fucking hope so, because I'm damn sure I'd buy a lot more hip hop albums if I didn't have to sit through some skunk-addled fool coming over all school revue….


posted by dubversion at 2:46 pm


Monday, August 23, 2004
Johnny Boy –
You Are The Generation Who Bought Most Shoes And You'll Get What You Deserve…




I fully expected to hate Johnny Boy. The picture I first saw in some style mag – studied cool and brand new CBGBs t-shirts. It stank of Hoxton faddism and empty signifiers…

But fuck me, if it isn't the single of the year by some distance… Maybe the pleasure I find in it is a pipe'n'slippers cosy nostalgia, because there's absolutely nothing new about it at all. It's a Phil Spector/Jesus & Mary Chain big pop hybrid, like all those bands in about 1986-87 tried to make, but it's just done so fabulously well.

The 'Baby I Love You' big drum intro, the 'yeh yeh's, the clanging guitars. It's so entirely out of its time but somehow everything comes together so perfectly.


As for the new Nick Cave single, Nature Boy – he does KNOW it sounds exactly like 'Come Up & See Me (Make Me Smile)' doesn't he?


posted by dubversion at 1:50 pm



More Beyond The Implode Quality Outpourings...
In sharing what goes on in his
mind's eye
, he saved the best till last
5) The Clash "Pressure Drop"Mick Jones and Joe Strummer drawing the
curtains, whispering, Are you sure no-one can see in?, before ripping off their
leather jackets, dolling themselves up in Timmy Mallett-style luminous beachwear
and backwards baseball caps, and giggling like retarded 5-year olds as they
throw themselves round their bedsit, playing Fisher Price guitars in a shameless
yet sordid burst of white reggae bumfoolery




EDIT: in fact, the more i read of BTI, the more i realise the fella's a genius. a bitter genius, naturally....






posted by dubversion at 1:29 pm



The Lost Record Shops Of London
I've had a couple of nasty shocks in recent days when trying to do some record shopping…. First off, I wandered down Berwick Street and into where Daddy Kool's was supposed to be, only to find a bolted door and vague promises that something else would be opening there soon… I know Daddy Kool's could be overpriced and under-friendly, but it was a treasure trove despite that. I remember buying Sylford Walker's Burn Babylon straight off the deck in there once (I was massively overcharged for that one, but I just couldn't keep the kind of poker face necessary to kid the vendor that I hadn't just heard the best roots reggae record ever).

In the end I went and spunked a chunk of my wages away in Soul Jazz/Sounds Of The Universe round the corner and managed to pick up a copy of Boops and Cedric IM Brooks cut of Shaft on 7" so it wasn't all bad..

If that weren't bad enough, a couple of weeks ago when waiting to meet my girlfriend in Camden, I wandered nonchalantly into Rhythm Records, headed straight down the stairs to the vinyl and was met with another bolted door. The smell should have given it away – that mouldy smell you always associate with Music & Video & Tape & Lawnmower Exchanges. Rhythm wasn't a key destination on record shopping trips, but it had some character and seemed to get some prime reggae sevens in there that didn't seem to crop up elsewhere.


I guess it's all about the ground rents? I mean, Koobla was no great loss, and it seems to have been replicated in shinier, more painfully trendy fashion just around the corner at Phonica anyway. But Daddy Kool was a landmark and I'm sorry to see it go…


posted by dubversion at 12:36 pm



FREE THE SLOANE SQUARE ONE (REMIX)




Just to keep people informed:


My solicitor has stated that this is the most confusing and ridiculous case
she's ever dealt with, because the prosecution still haven't decided what
the allegations are. The arresting officer is now denying his original
statement ("that's not what I meant") where he claimed I pushed him onto the
railway line - now apparently he believes he meant I 'tried' to push him.

The absurdity of this aside, the CPS still seem determined to press on and
have set a trial date for October 4th. Even though they're looking slightly
more embarrassed at every turn, as well they might. My solicitor doubts this
date will be met because of problems getting vital evidence like CCTV
footage, so it could drag on for months.

I guess this is how they win - a war of attrition, a process so stressful
and protracted that eventually you'll do or say anything just to get it out
of the way.

Very very angry.

posted by dubversion at 12:31 pm



The Loneliness Of A Long-Distance Crowd Pleaser.







It was a given that playing a 3 ½ hour set at Unsound last week would take its toll. That's a LONG set. I enjoyed it, and the swelling crowd seemed to as well. The idea was that rather than my customary 1 – 1 ½ hour sets which always kicked off Unsound when it was in the Arches, I'd start at 9pm and run through till after midnight, both to ease people in to the night and perhaps pull down some punters earlier to help the bar takings. So I figured I'd start nice and rootsy and wind things up gradually – shifting from some 70s sufferers tunes, through the whole Rhythm & Sound/Fenin strand (and what a fucking pleasure it was to hear 'King In My Empire' on a rig that big – the bass was absolutely phenomenal) and then through dancehall old and new, a quick burst of yardcore for the nutters and then, as usual, the last 45 minutes or so packed full of dancefloor-pleasing stompers. The usual stuff – Dreadzone's Fight The Power, Zion Train's Follow Like Wolves, Manasseh, Smith & Mighty's B Line Fi Blow, a couple of tracks from the Blood & Fire remix albums, and the like. I've already had this argument over on Urban 75 and the purist likes of that troublesome John Eden fella were of the opinion I just hit the crowd with some pure dancehall and let them be won over. But, much as nothing would make me happier, by that time I'm dealing with a couple of hundred or so people who's pills are just kicking in. Just strikes me that the barrel of crowd-pleasing uptempo bouncy reggae tunes is a shallow one, and short of settling on a different selection of tunes from the same artist every month, I need a rethink…… or, as Eden pointed out, just knock up some more tunes of my own: Bela Lugosi's Dread went down a treat, as did – I'm pleased to say – Grievous Angel Sound System's marvellous Tippa Irie number..



posted by dubversion at 12:24 pm


Sunday, August 08, 2004
FREE THE SLOANE SQUARE ONE


right folks

i've been charged with

a) assaulting a police officer

b) endangering someone's life on the railways

c) drunk and disorderly.

i'll be before the magistrates on Friday to deny this ridiculous fucking untruths and try to avoid a custodial sentence.

i'll keep you posted.

till then, think positive things for me because i'm not ashamed to say i'm shitting myself at how badly wrong this could go for me.


posted by dubversion at 6:06 pm